The Prince and the Pauper by Mark Twain, illustrated by William Hatherell
The Prince and the Pauper by Mark Twain, illustrated by William Hatherell
The Prince and the Pauper is first Twain's attempt of writing a historical fiction. The book was first published in 1881 in Canada and next year in United States of America.
It tells a story about switched identities of two boys born on the same day and resembling each other enough to pretend to be each other simply by changing their clothes.
Edward is a Prince of England and Tom is a boy from poor family. When they decided to change positions a series of adventures follow, sometimes being comical and sometimes with bitter taste when Edward learns from his personal experience about the harsh life of 'simple' folk.
We can find three major motifs from popular fairy tales in the story:
The Puss in Boots with an ironic message "Clothes make the man"
The Cinderella with probably the most beloved motif in literature about rags to riches.
The True Caliph (from Arabian Nights) with a king in disguise learning about the reality outside of the court.
Let's explore how William Hatherell (1855-1928), British painter and illustrator saw it: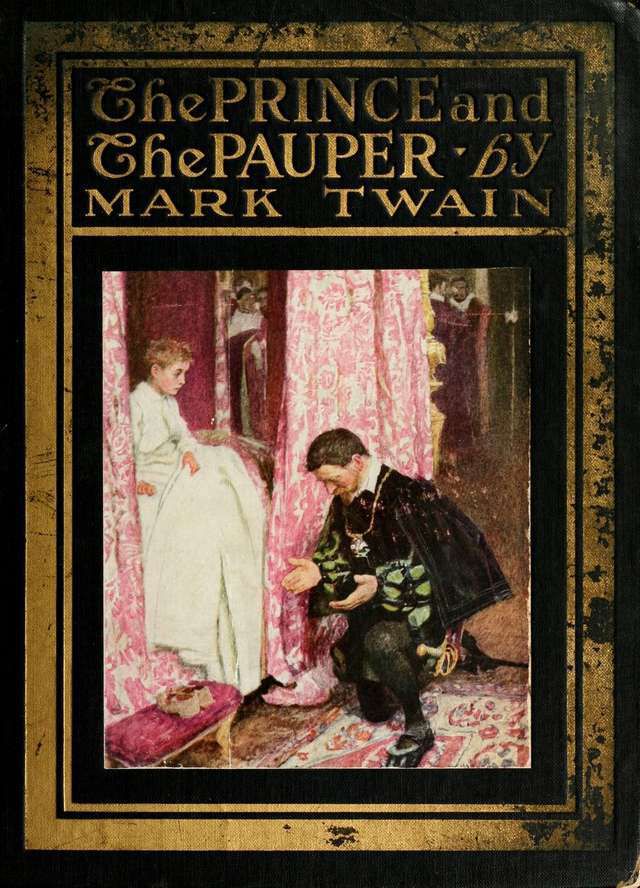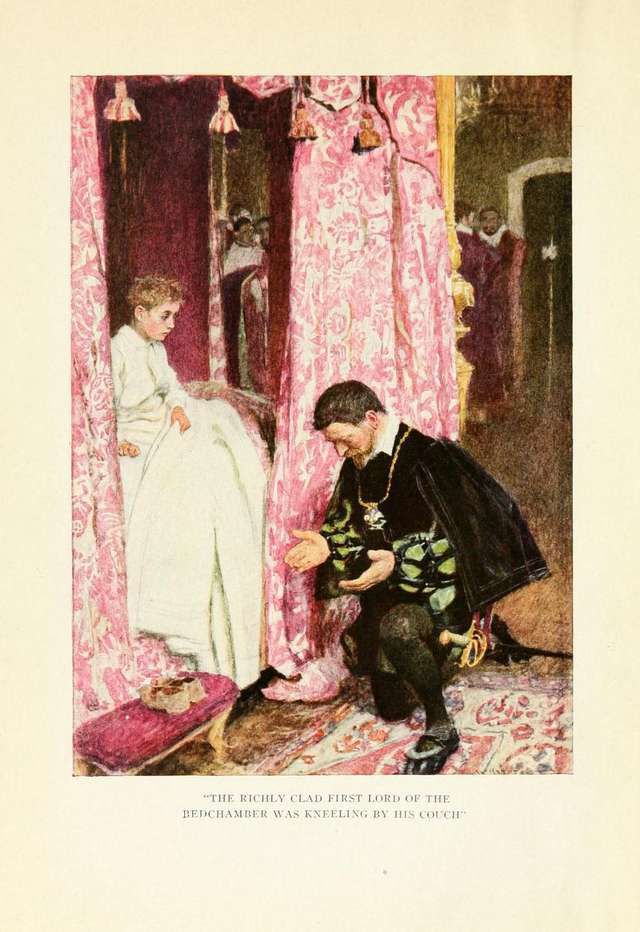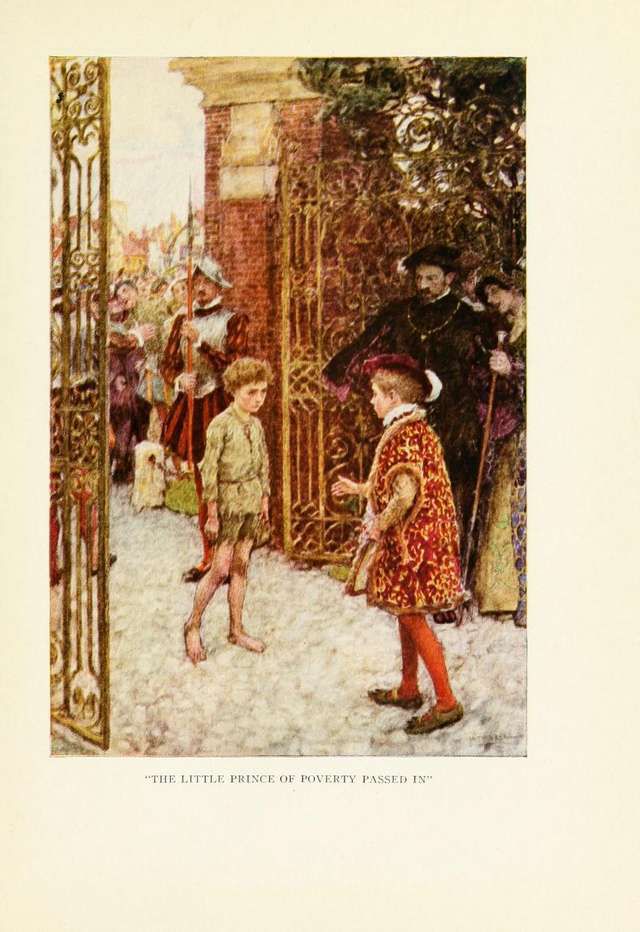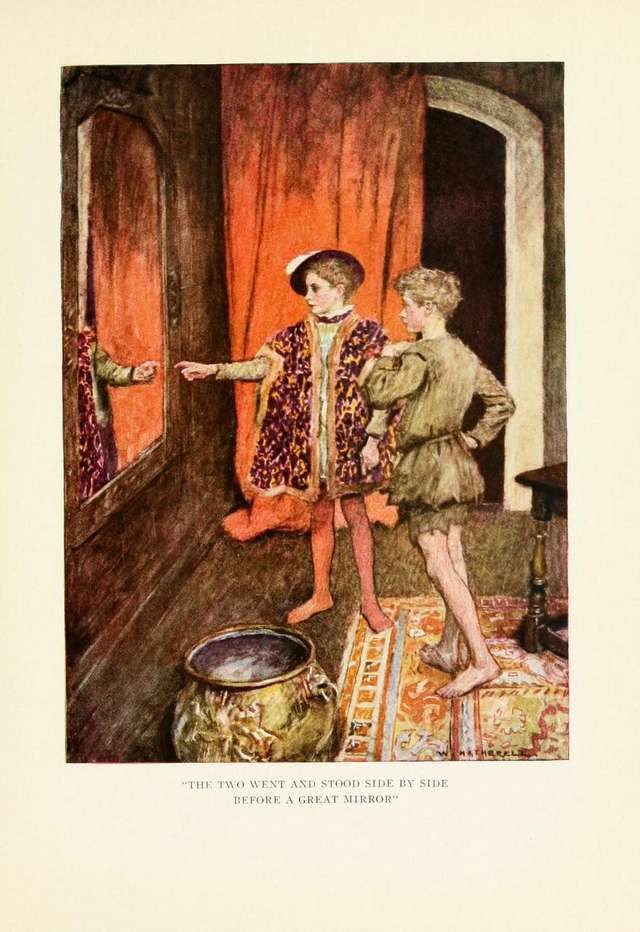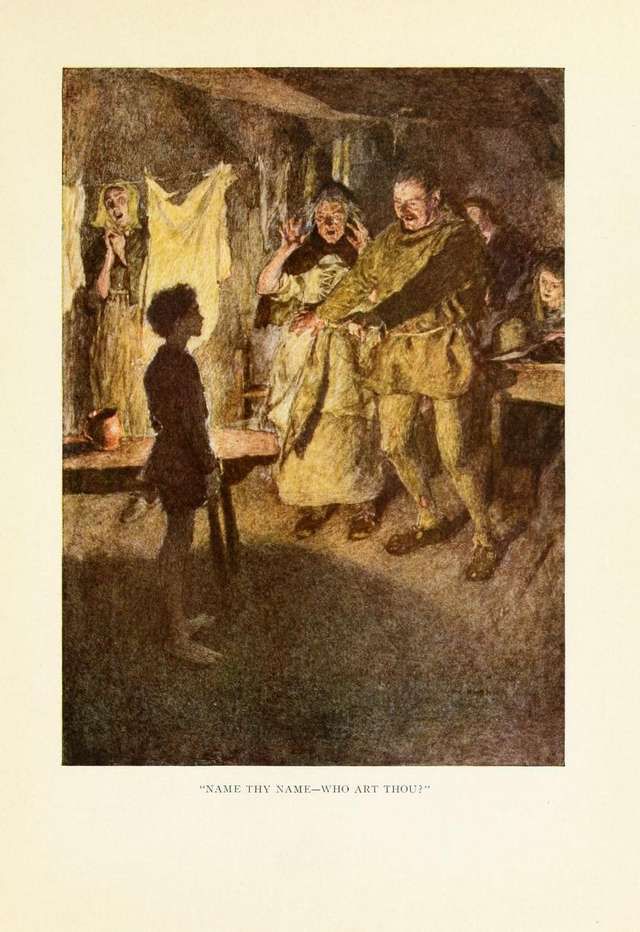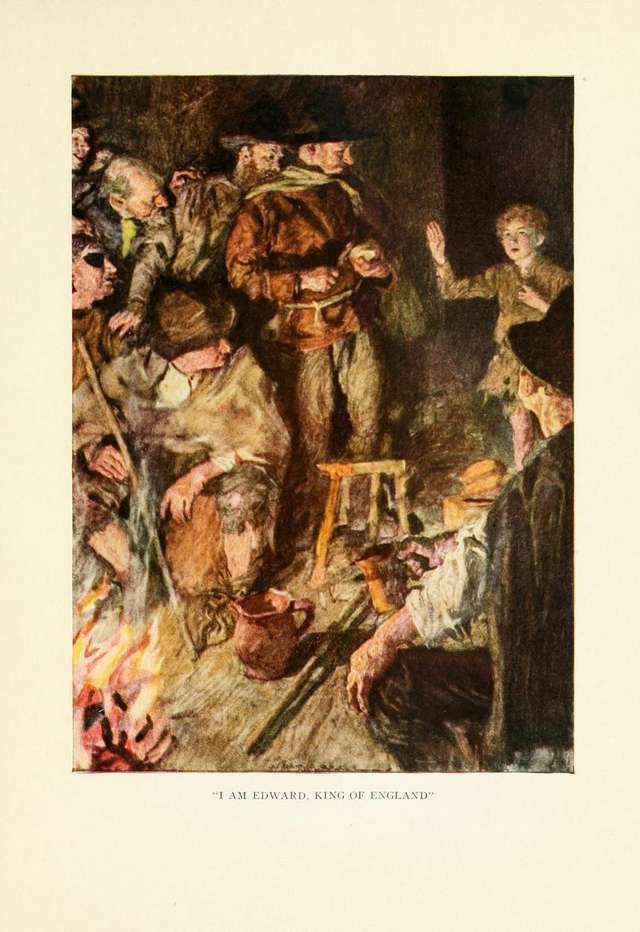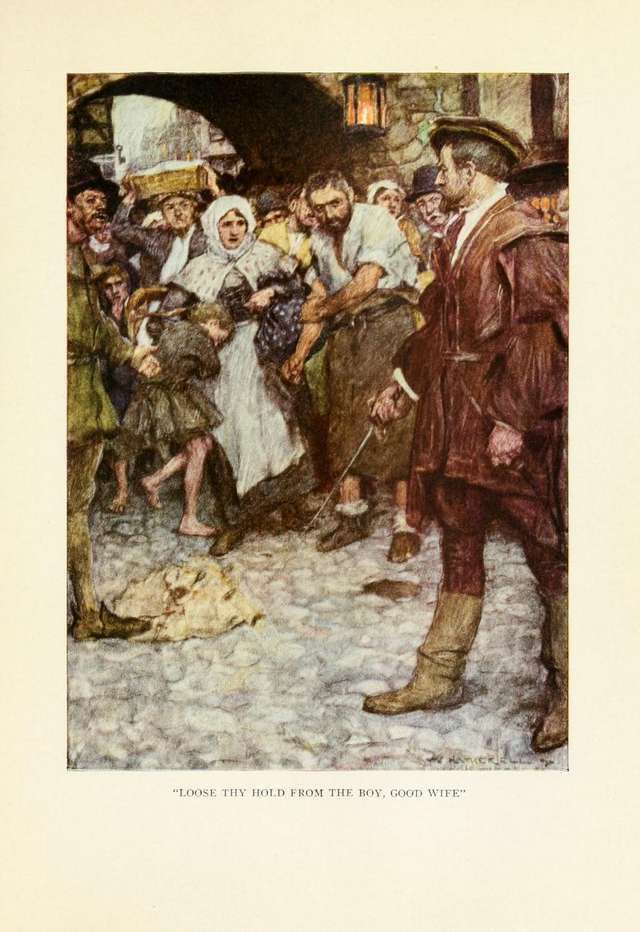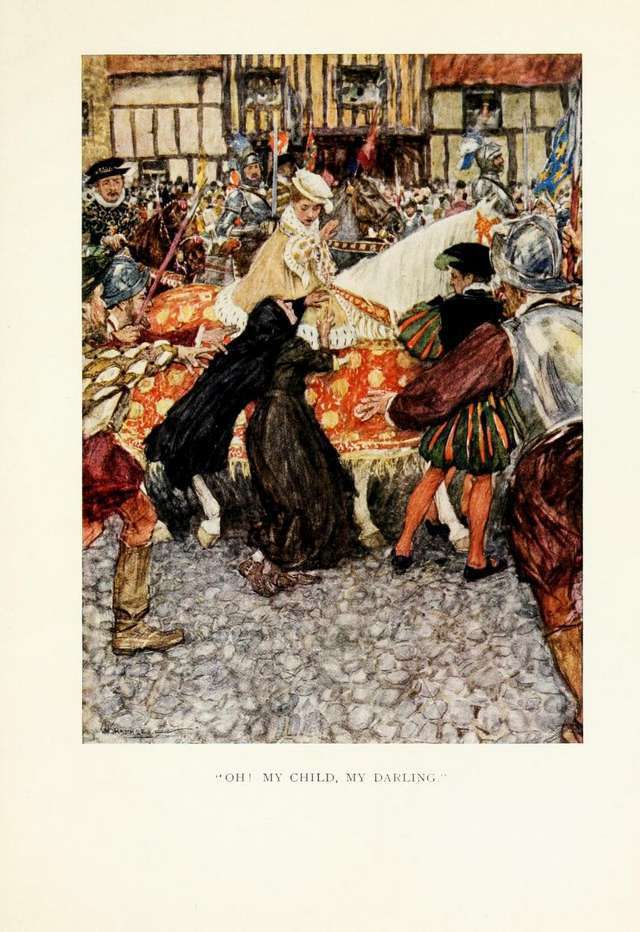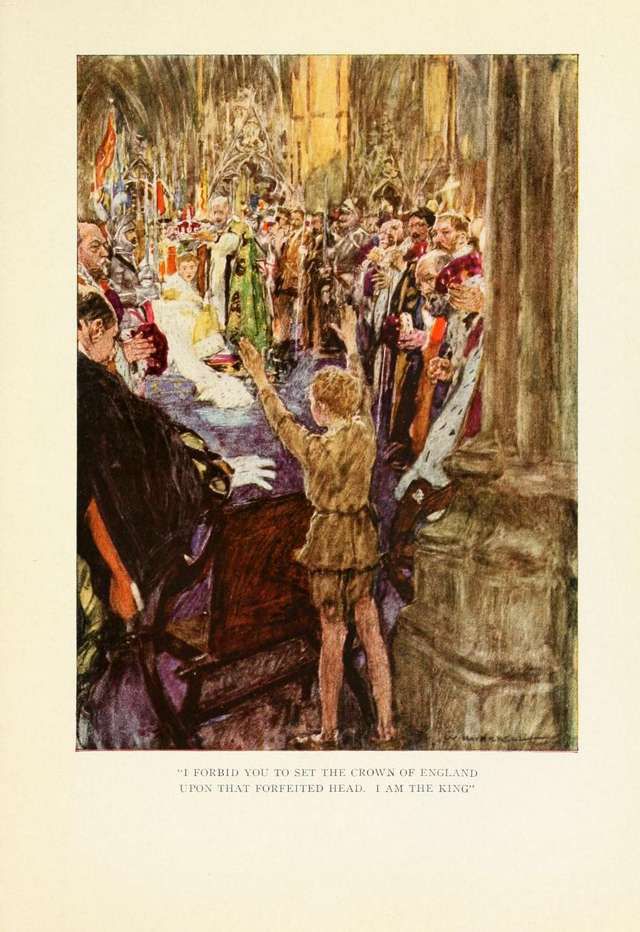 William Hatherell was an illustrator of Victorian era. This was era of developing capitalism and fast growing profits - not exactly his cup of tea.
Hatherell's sensitive style is often overridden by the printing technology which successfully negated many subtle details produced by artists of the time. While he might used the shortcomings of technology and neglect some parts of his work to speed up the creating process, he did the opposite.
He worked even harder on composition and contrast to express what could not be expressed by the existing printing process. He even hired models for creating best possible situations for presenting current events.
Comparing surviving originals of Hatherell's works with published reproductions and knowing how much better they would be presented to wider audience, if he were living a few decades later, his talent is probably even more appreciated today than in his times.